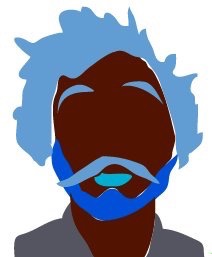 Derek Blancey
UX Research & Design
ShapeShift Portfolio
Digital Asset Management
Requirements and Goals:
Design a web app that allows investors to easily manage their crypto currency assets. In addition to allowing users to interact with and monitor their crypto assets, a major goal of the app was to allow for rebalancing different digital assets. The final design has been implemented and is now the main product in ShapeShift's suite of products.
My Role:
Stakeholder Interviews

Product Specification

Information Architecture

User Journeys

Wireframe Design




Prototype Design

Usability Tests
Tools: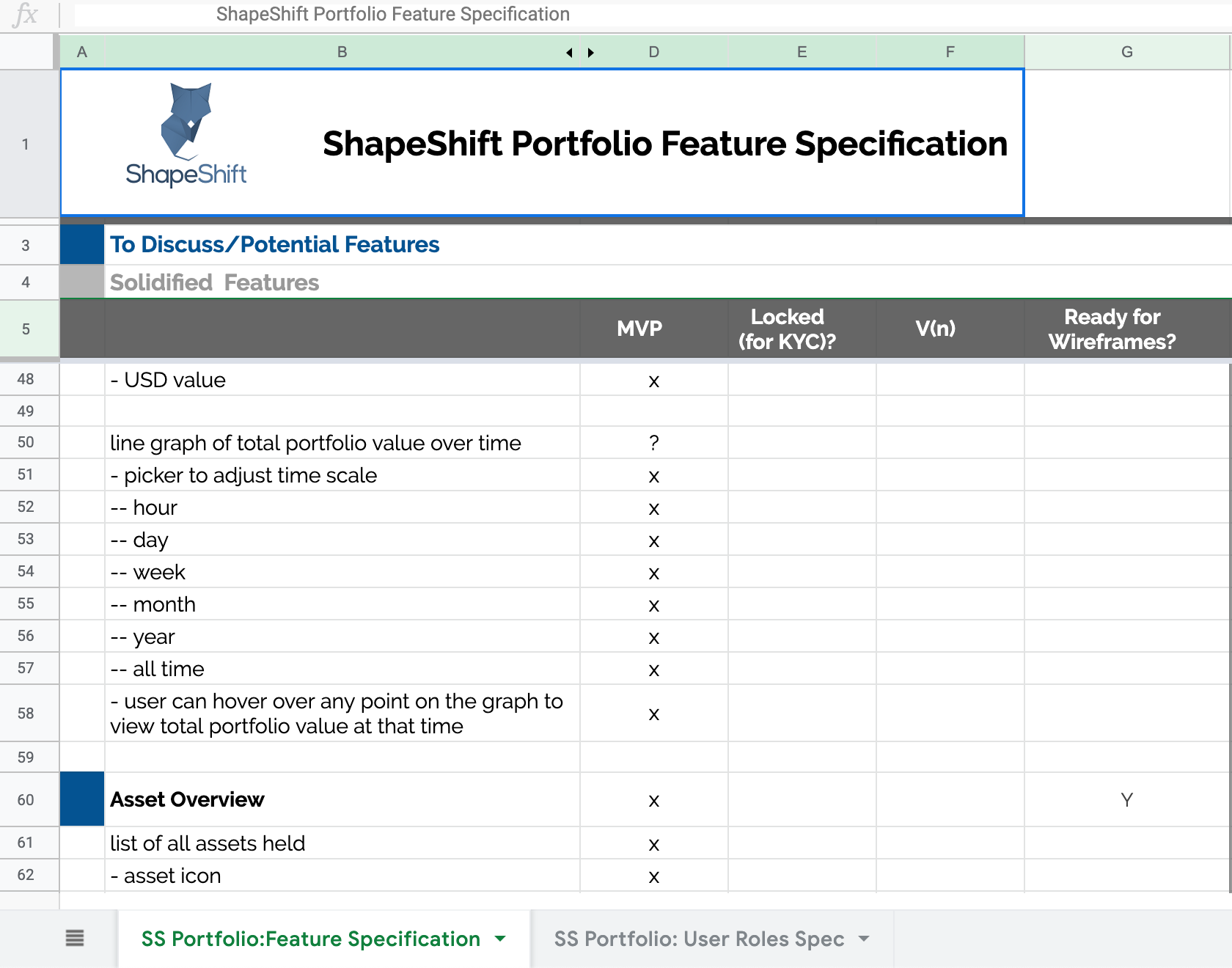 Defining the product with stakeholders.
While with Ideas By Nature I was the Lead UX Designer for ShapeShift's portfolio management platform. I worked alongside executives of ShapeShift and product managers at Ideas By Nature to define and refine the product specifications and key features. Once the product was sufficiently defined I was responsible for all UX and interaction design.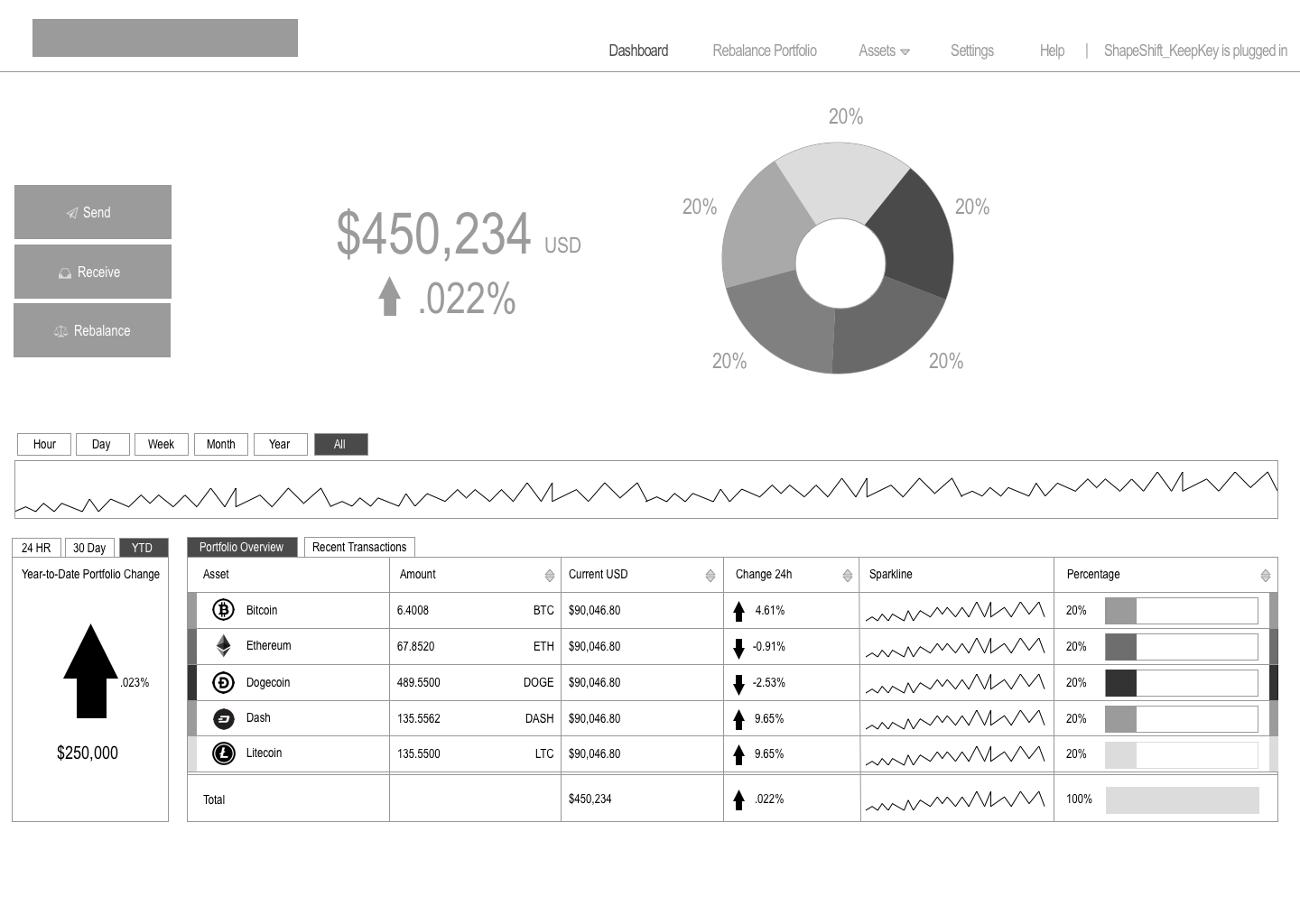 Wireframes
For this project I worked closely with a Product Manager and Creative Director to define and refine wireframes in order to meet the goals of the product set out by the client.
Over the course of two months I used Sketch to create mid-fidelity wireframes that displayed all screens, and all interface elements for the product. Through internal and client reviews, certain features were brainstormed and included when they added value to the end user.
Once all wireframes were agreed upon, I created a clickable prototype using InDesign that allowed users to interact with the product and accomplish whatever goals they might have using the web app.
After the prototype was finished I began to design usability tests, and recruit participants.
User Testing
After finishing the feature-complete prototype I recruited 5 colleagues within the office to perform a usability test that I designed and moderated. The main goal of these tests were to identify any major usability issues, or conceptual hurdles that would hinder end users from being able to accomplish their goals.
Given the short amount of time available for testing, I decided to do an agile form of usability test whereby I selected users of varying technical proficiency, with product managers, software engineers, and executive assistants as the subjects.
The main tasks that users were asked to complete were high level goals that a normal user would normally complete, such as sending assets to another wallet address, receiving assets from another address, and rebalancing their assets. Additionally users were asked to navigate between different parts of the app to view and analyze data related to their particular digital asset portfolios.
The usability tests provided product and usability validation in that all users were able to complete tasks and understood the market value of the product. One major design change that resulted from the usability tests was the addition of form fields on the rebalancing mechanism, in addition to the drag and drop interaction.
Lessons Learned
This was by first project in the crypto/blockchain space, and I learned a great deal about the burgeoning technology, both by doing a large amount of research in the problem space, and also from meetings and interactions with subject matter experts in the field.
The client had a clear vision for what they wanted the product to do, and I helped them tease out features, and specifications that would add value to the finished product, and ultimately, provide the user with a rewarding experience.