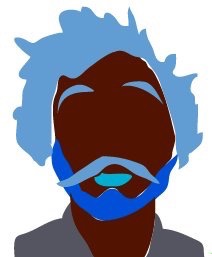 Derek Blancey
UX Research & Design
ZCash
Market Cap Analysis
Requirements and Goals:
Design an app that allows users to learn about cryptocurrency, and to easily view market cap data, find exchanges, and run analytic reports on specific currencies.
A major goal of the Z Cash Cappex project was to provide a useful app to users of varying degrees of expertise in crypto and blockchain technologies.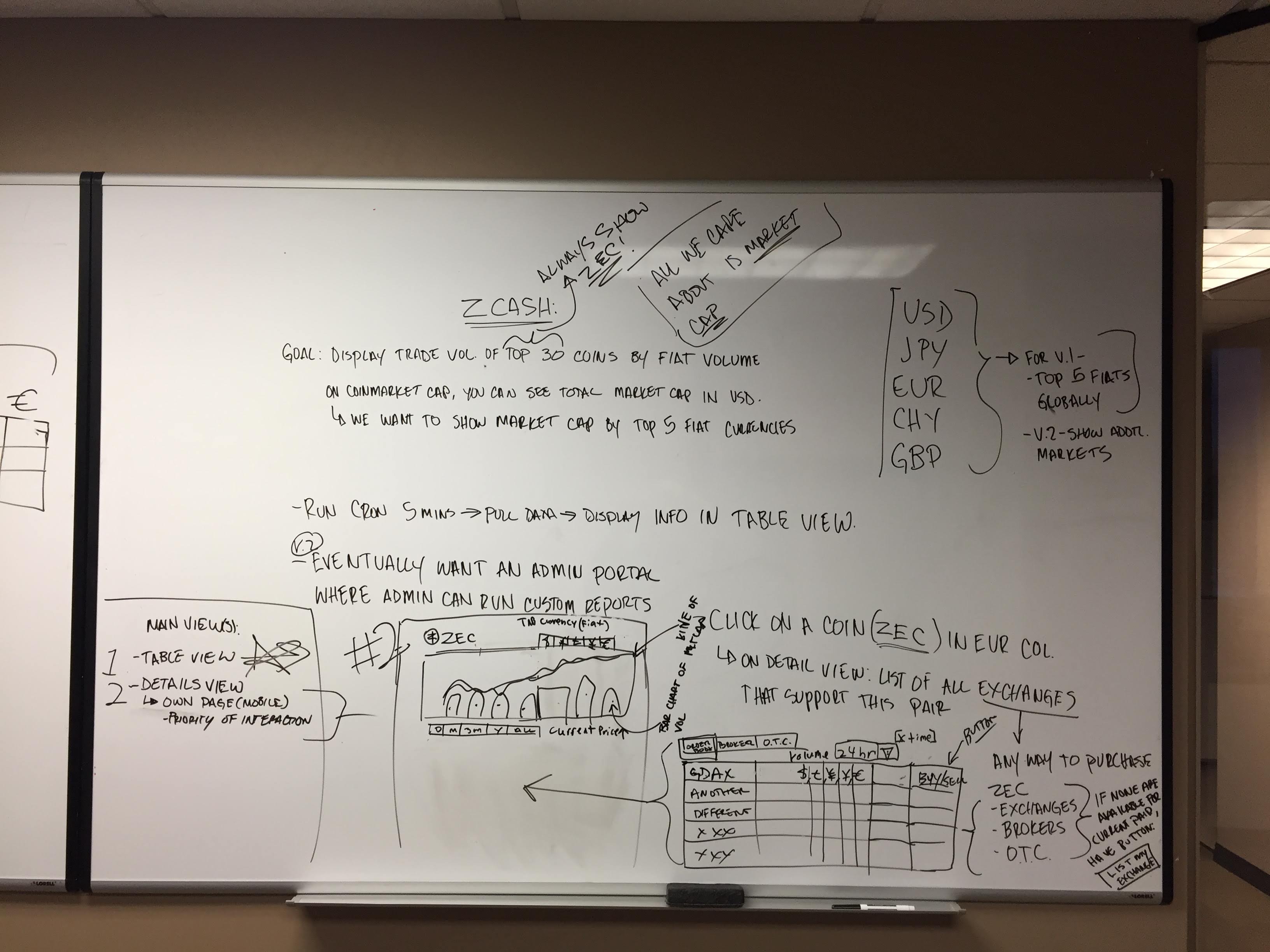 My Role:
Stakeholder Interviews

Product Definition

Information Architecture

Persona Definition

User Journeys

Wireframe Design




Prototype Design
Tools: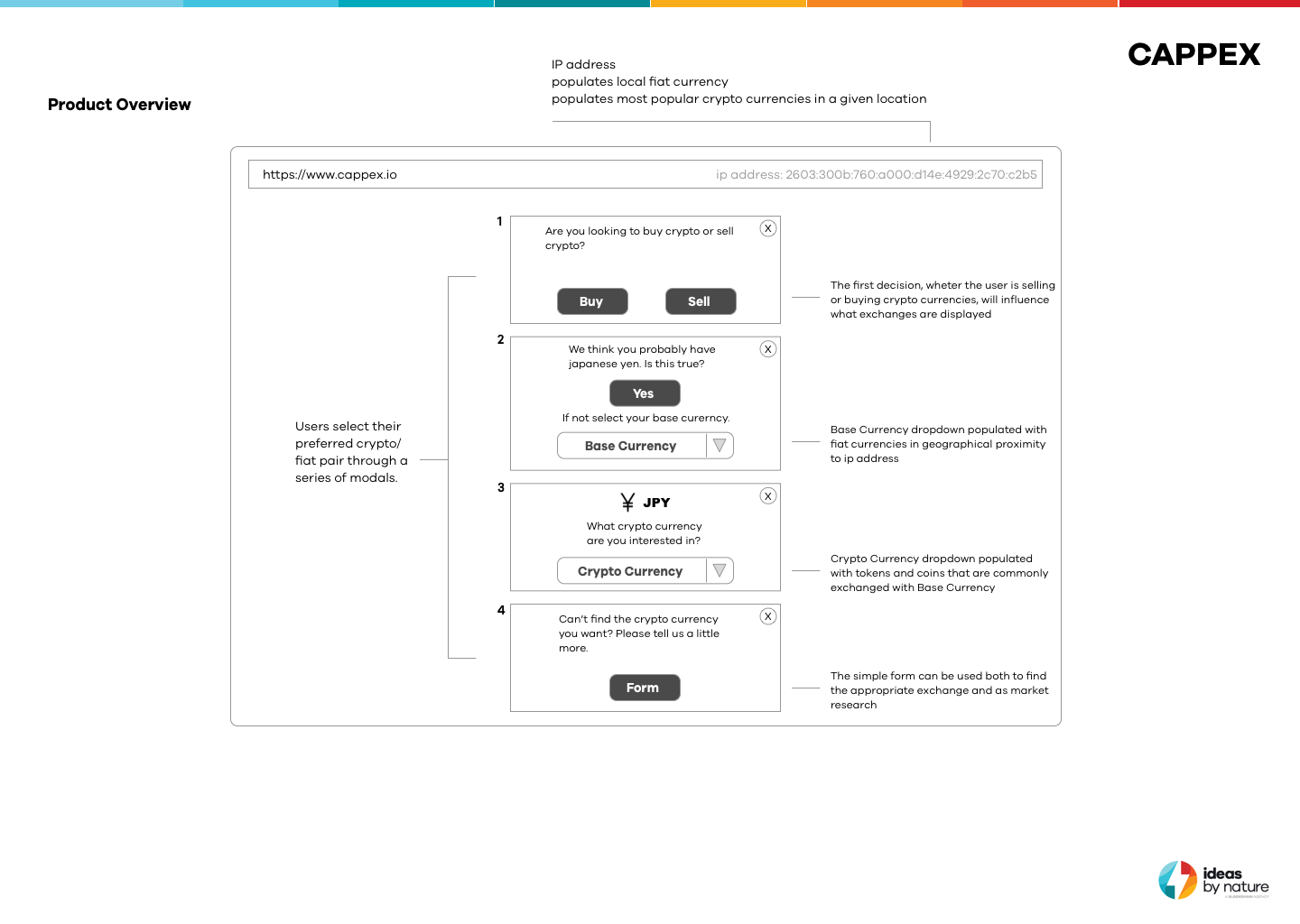 Defining the product with stakeholders.
Z Cash is a crypto currency that is focused on cryptography and privacy. The client came to Ideas By Nature because they wanted to see how they might be able to build a product that would feature their cryptocurrency, and also be an educational tool for people not entirely familiar with the space. I worked closely with a community manager and product manager from Z Cash to define a product that would allow users of varying degrees of expertise to compare and analyze crypto currencies with any fiat currency of their choice.
With this in mind, I created 3 different user personas: Novice, Amateur, and Expert. I was responsible for the initial product ideation with Z Cash, and also for all UX design.

The final wireframes and prototypes were delivered to Z Cash and development is ongoing.

Personas
Through interviews and discussions with the client we identified 3 personas that would benefit from using the Z Cash Cappex product. The 3 personas mapped directly to the 3 sections of the app, and provided ways for users of differing levels of familiarity with crypto to learn more about the space.
Novice - The novice user is someone with little to no background knowledge of cryptocurrencies. This user's primary goal was to view general information of a specific crypto currency.

Intermediate - The intermediate user is someone who probably owns some cryptocurrency and wants to find an exchange to trade other cryptocurrencies.

Expert - The expert user is a power user who owns multiple cryptocurrencies, regularly exchanges different cryptos, and wants to view detailed reports of crypto currency performance in a given fiat currency.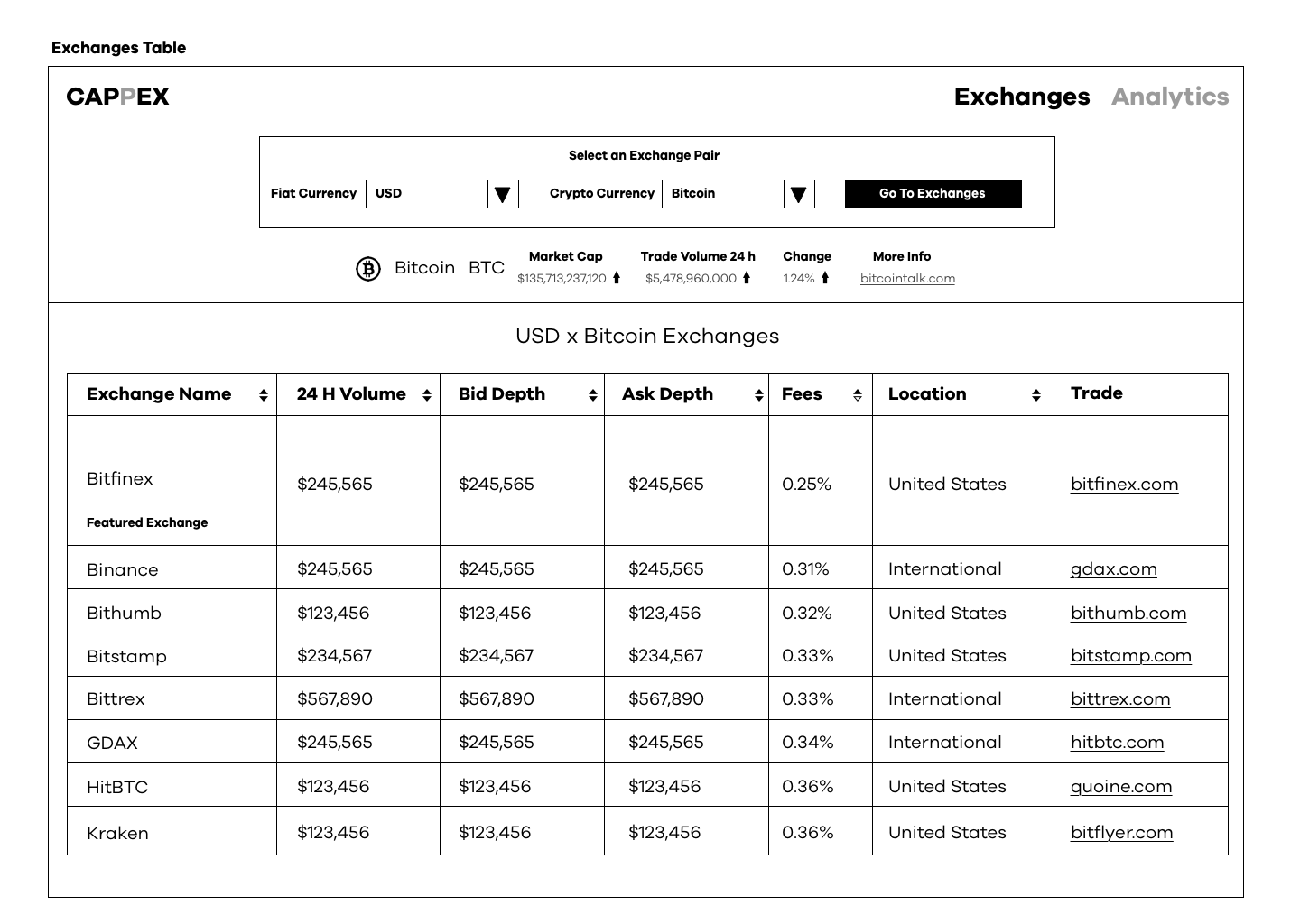 Wireframes
Once we all agreed on the 3 different persona types and the goals of the product as a whole, I began to wireframe the layout of the interface elements that would allow the various users to accomplish their specific goals.
After completing the wireframes, I made a clickable prototype using InVision. I used this prototype to test the functionality and usability with the client.
The InVision artifact was handed over to the Z Cash team and they worked on the product with their own design and development resources.
User Feedback
Under a pretty tight timeline and budget, I decided to do a pseudo-usability test with the 2 members of the client team. Although they were familiar with the goals and personas, it was still valuable to get the visceral feedback from observing them interact with the prototype.
Lessons Learned
This particular client didn't have a precise idea for exactly what kind of product they wanted to create. Through interviews, meeting, and rounds of feedback, we were able to define a product that they thought could feature their currency, and also onboard new users into the cryptocurrency space.
The project was challenging at times in that there was little preliminary research into the problem space, but after working closely with the client and refining their goals, we were able to create a new product of value that was not in the current market.